CAR SPRAY PAINT

& ACCIDENT REPAIR
Often, many customers had asked about the quality of the spray paint and where they are from. Ironically, the key to quality finishing is not just about using quality paint, but using quality clear coat (lacquer). After all, the clear coat (lacquer) is the main protection against the poor road condition & environment, other than paint protection coating and vinyl wrap. Our years of persistent work in car spray painting and car repair has eventually helped us in being the most reliable Car spray paint repair workshop with every make and model of car repair in Singapore. Even since we started, we brought about a huge difference in the car spray paint repair services in Singapore.
For all painting, SHL is currently using DeBeer Refinishing's BeroBase 500 Series, a renowned automotive paint manufactured in Netherland, Holland. Currently, the types of clear coat (lacquer) used by SHL can be classified into three categories, 2K Clear Coat (2K), Medium Solid Clear Coat (MS) & High Solid Clear Coat (HS). The main difference between all 3 categories of clear coat is their density upon harden, with HS being the most dense group and 2K being the most basic group. With a high density, the clear coat's gloss level can last longer, more scratch resistant, and more tolerance to intense environment.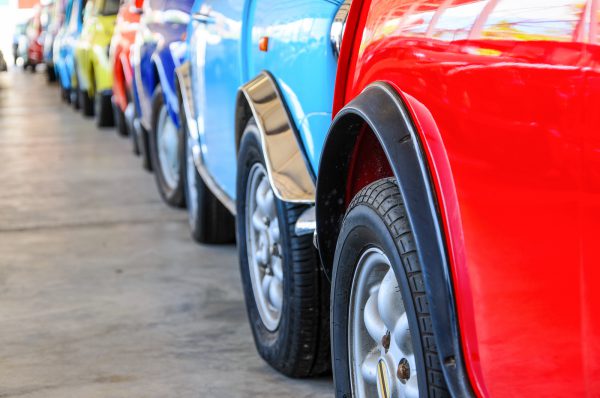 But of cause, that comes with a higher price tag. So often, when customers enquire about spray paint repair quotation, most workshops would suggest discussing in person. First of all, we get to know about the owner behind the wheels to find out about his or her expectation, requirement, & budget. Secondly, we get to find out about the car's age and condition. With better understanding, we can recommend the most appropriate spray paint repair solution. To take a look at our past works, please check out our GALLERY HERE!
While maintaining a traditional environment, Sin Heng Long adopted modern elements to keep pace with the rapid changing world and consumer behavior. From traditional manual wet sanding to modern dry machine sanding, SHL had adopted technology to create a consistent and desirable finishing for their spray paint repair services. On top of that, with the introduction of newer and better products, SHL is constantly testing out new products to keep up to the market standard. For other spray paint repair services, please check out our other page HERE! Talk to us if you need a quote right now.